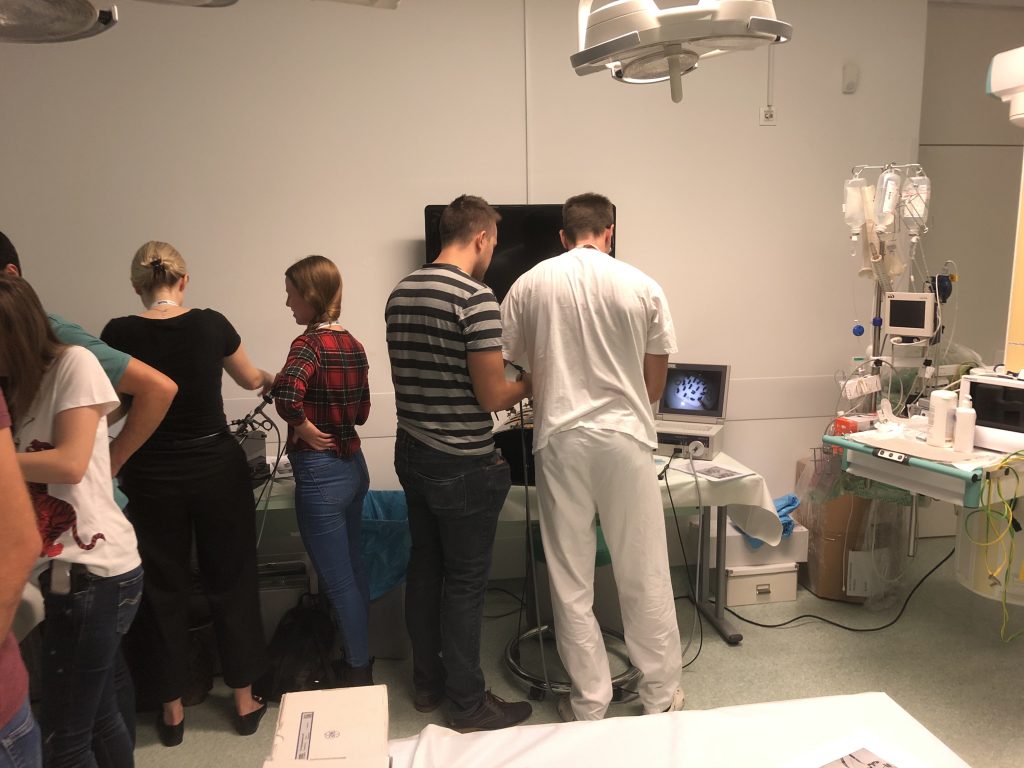 The participants have already started with the easier exercises.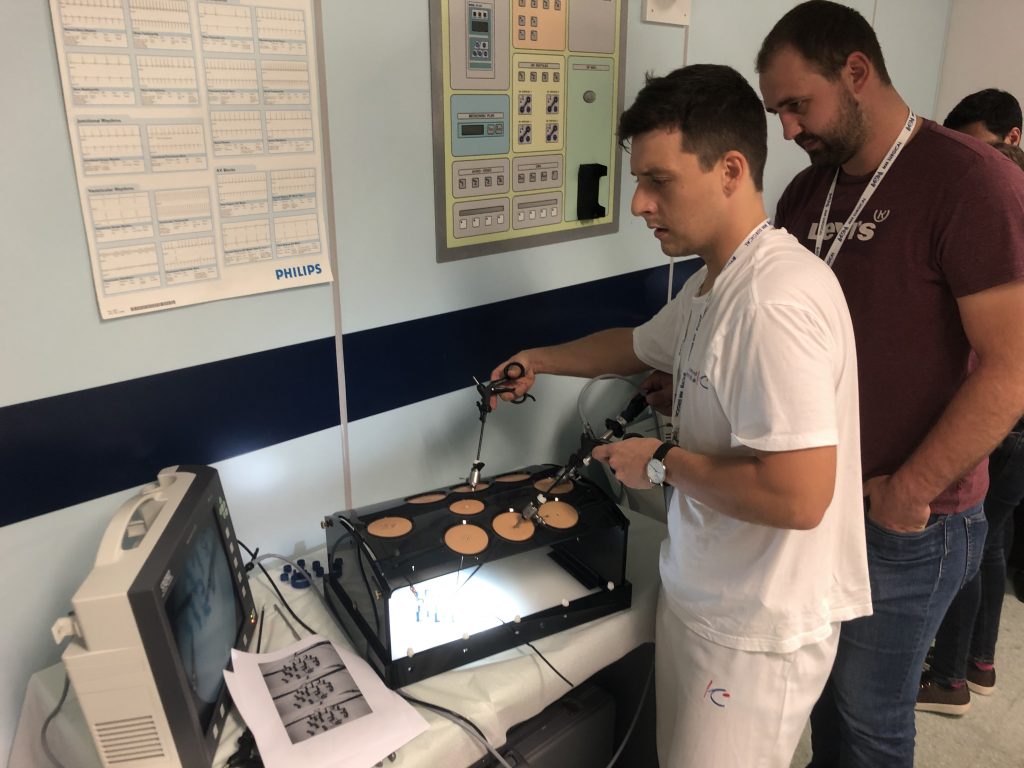 The equipment for the exercises was unused and the exercises were planned ahead.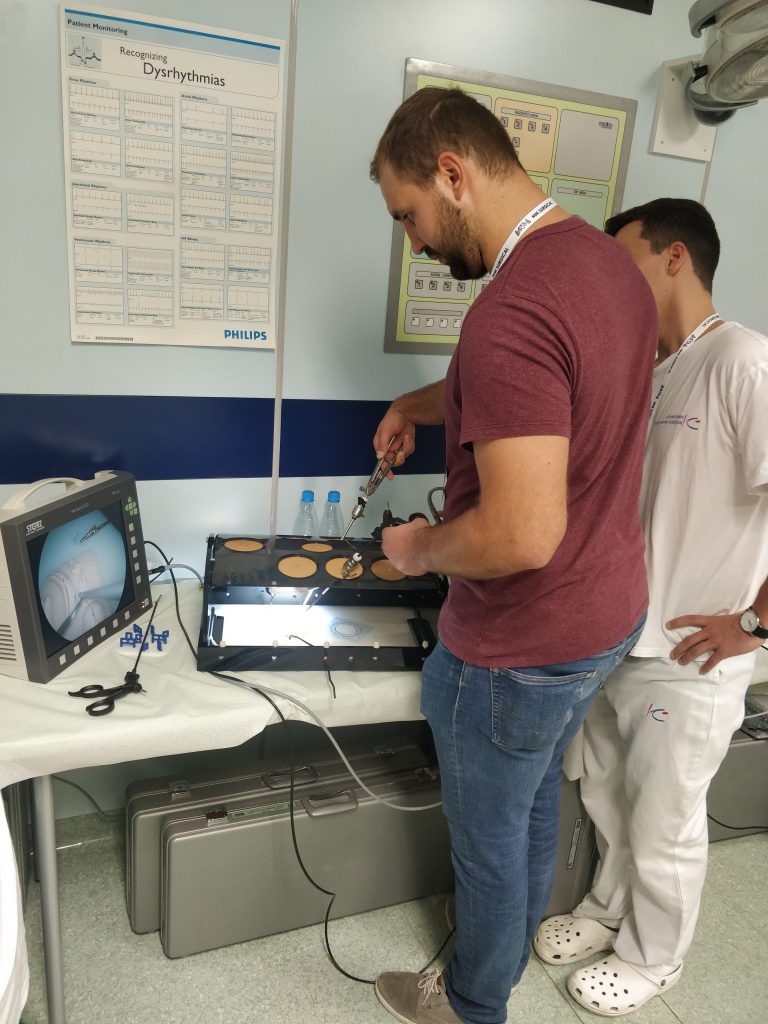 The assistant and the main surgeon switch.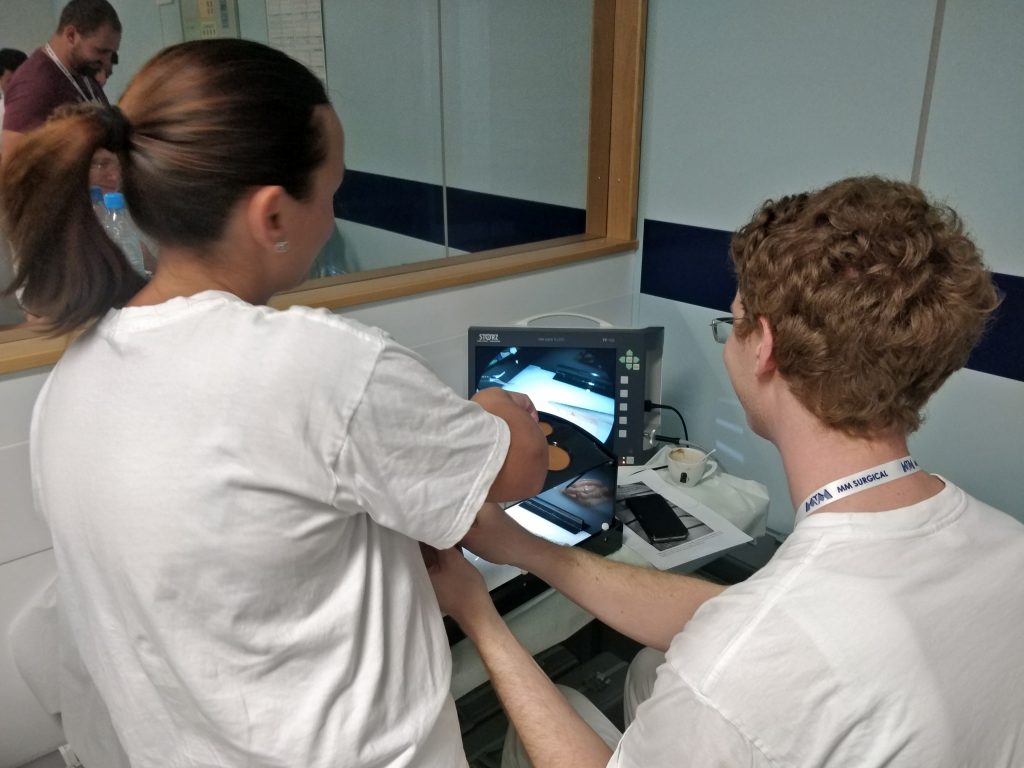 Some actions require the use of both hands.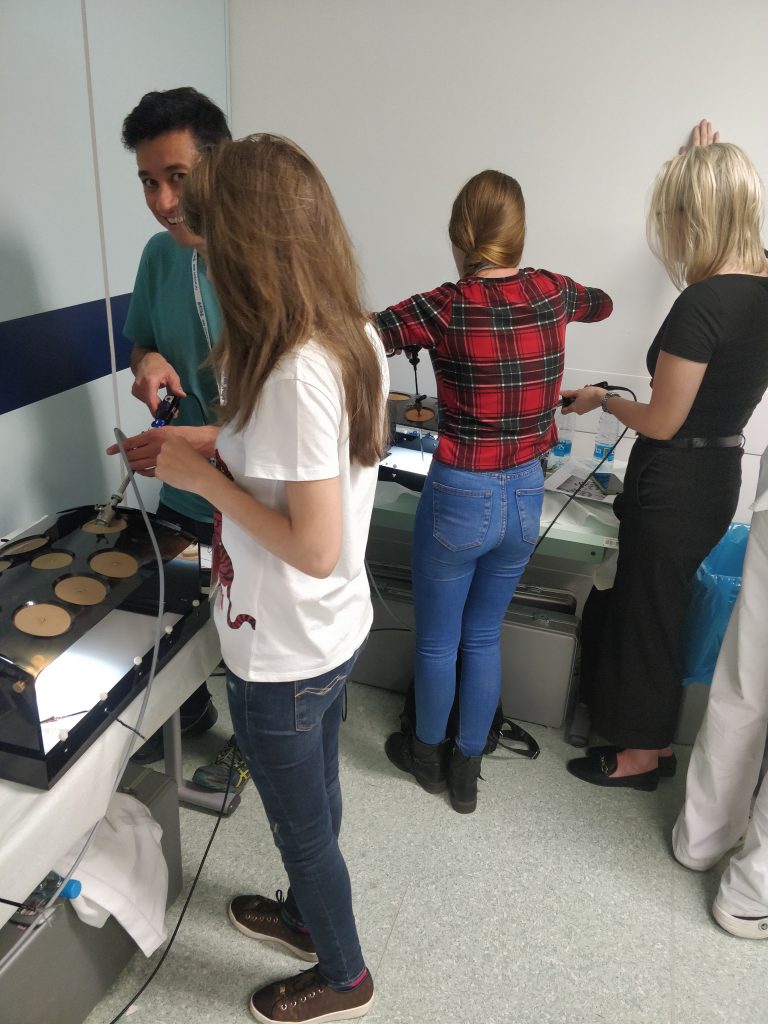 The first troacar is inserted, now we have to insert the remaining troacars.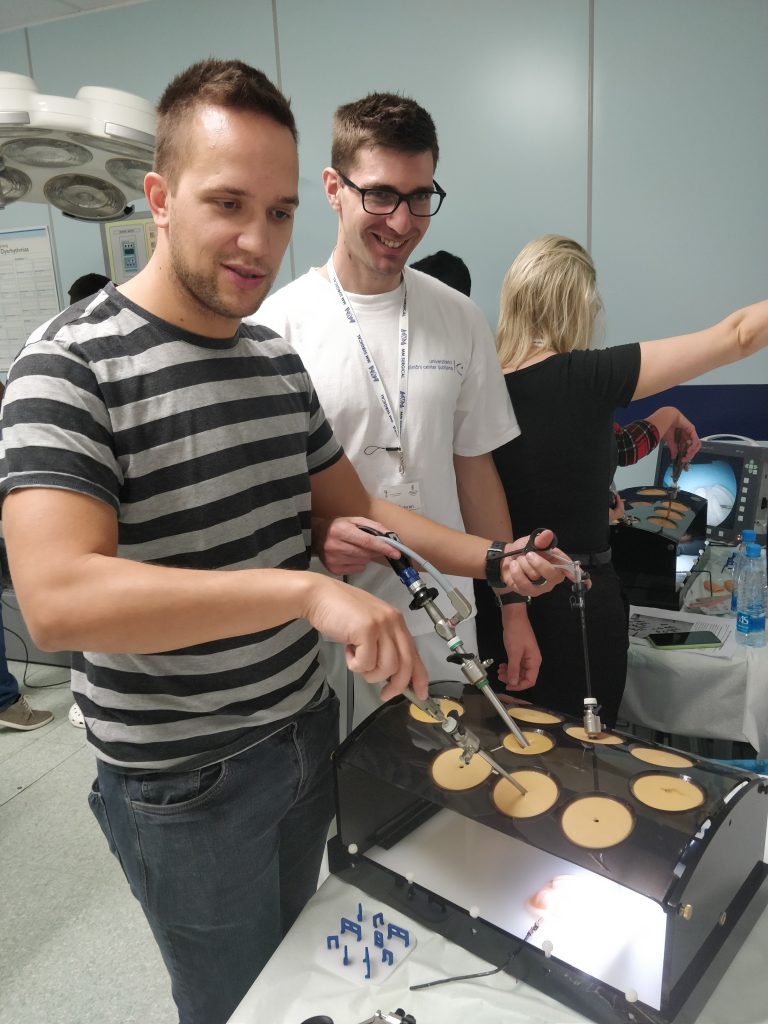 This is it – laparoscopic suturing!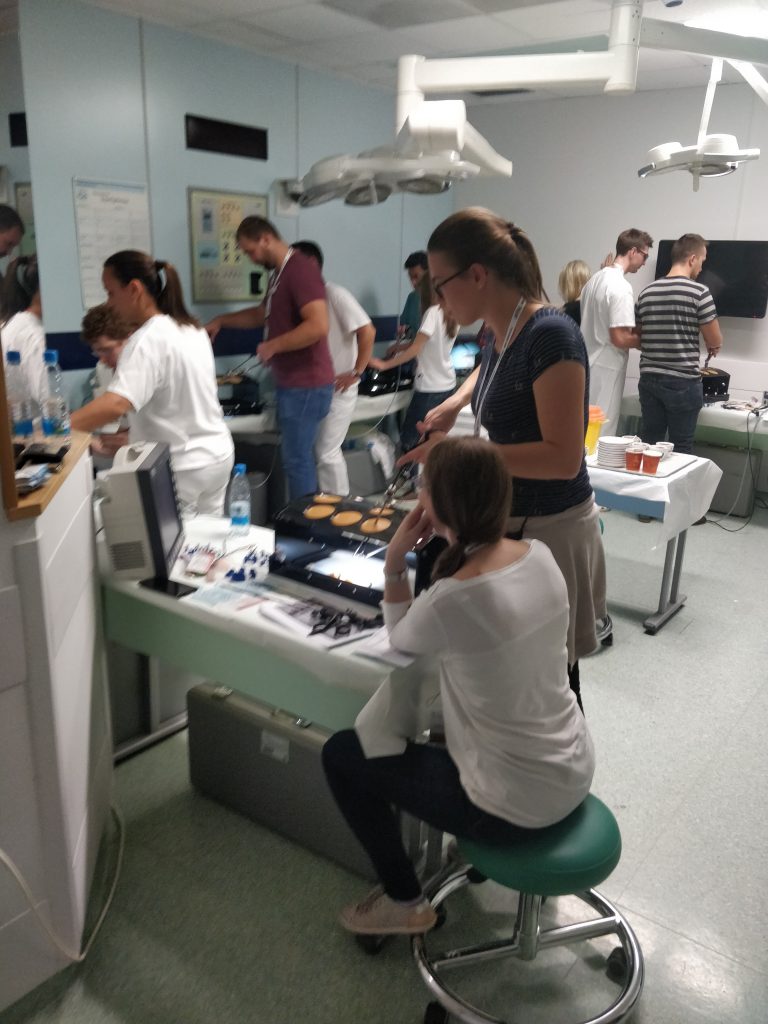 It is definetly more comfortable to be seating.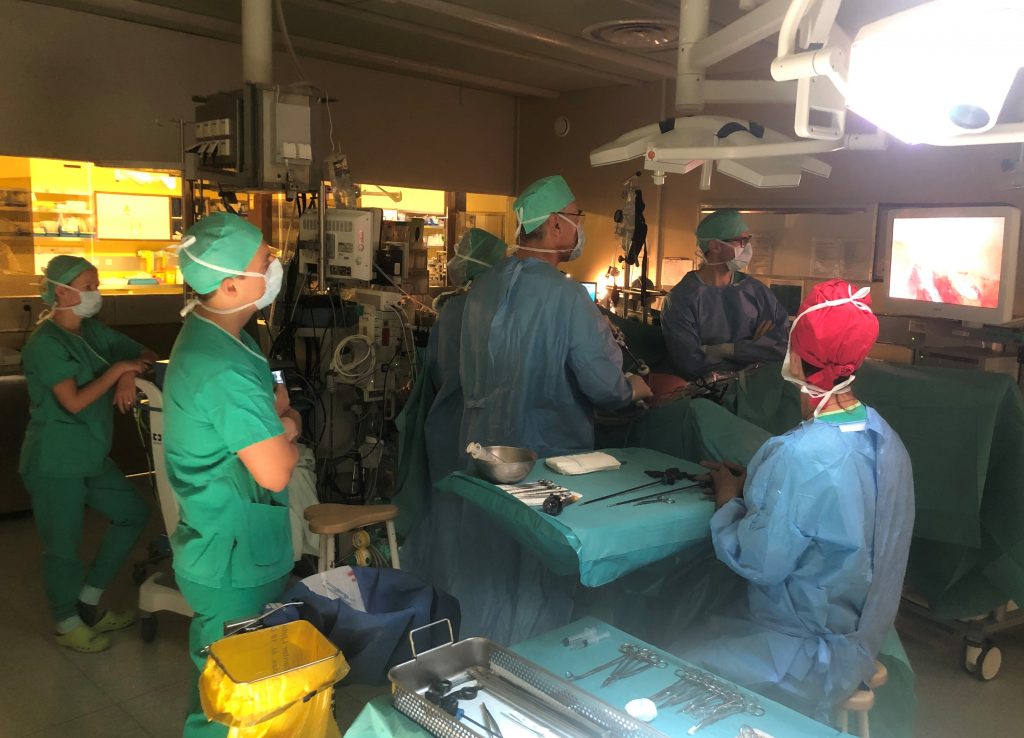 The participants were also assisting at real procedures.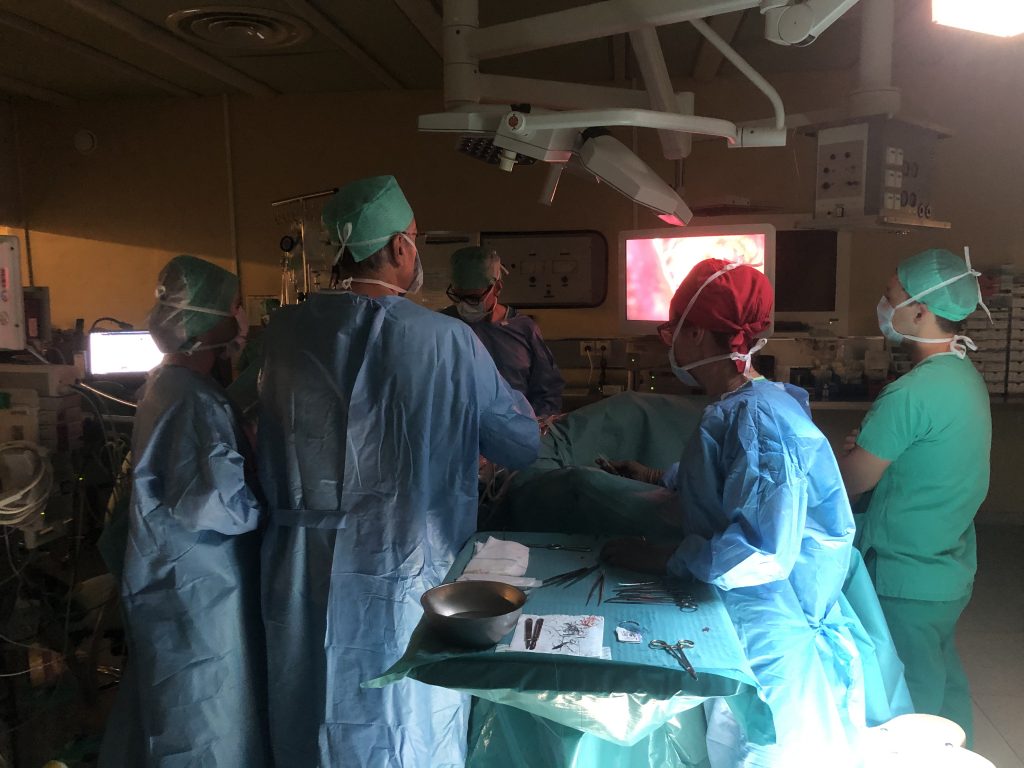 Laparoscopic colon resection.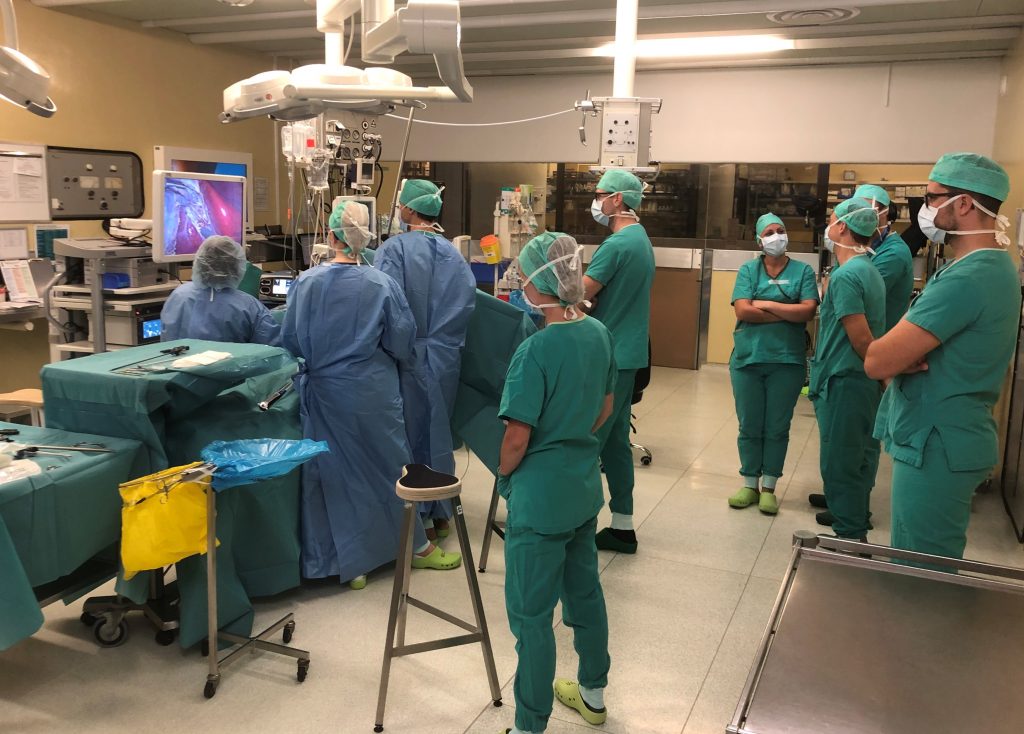 Laparoscopic cholecystectomy.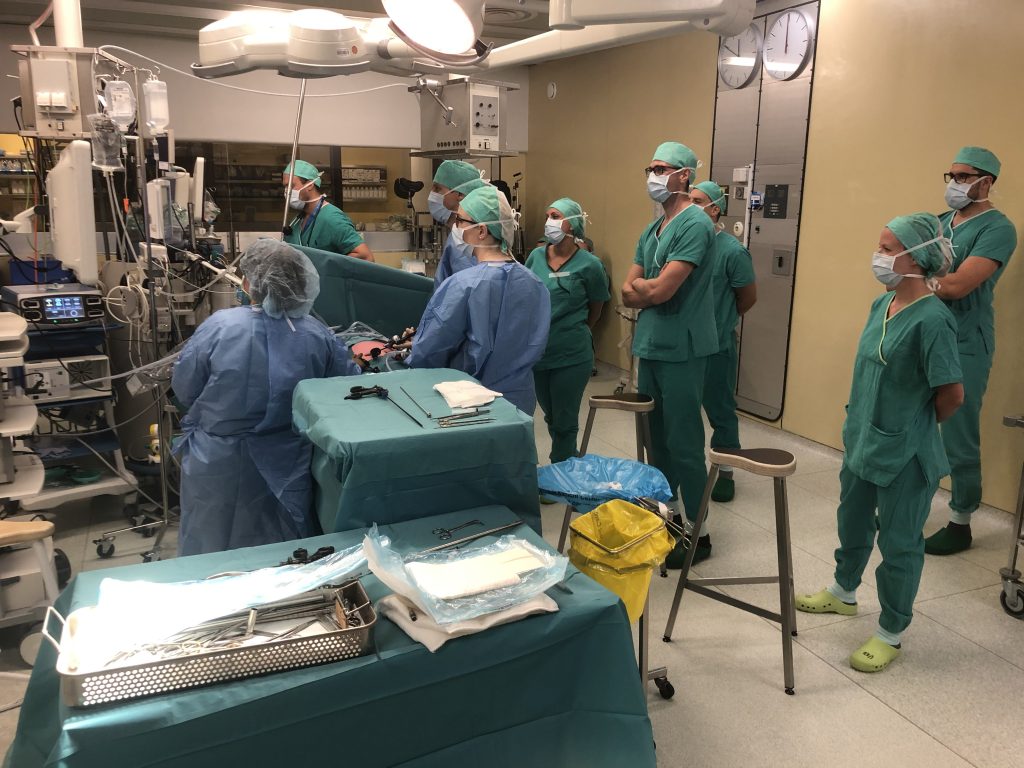 Some surgeons do it with the lights on.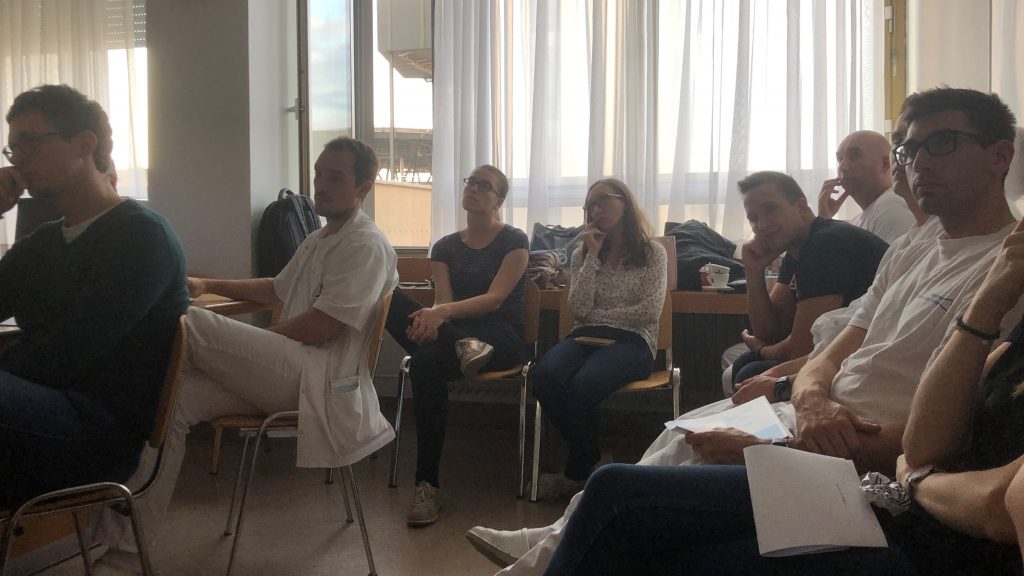 The long run of practical exercises ended with lectures.